Marina Management & Consulting offers a 360° service to increase the attractiveness of your investment. We offer fully integrated services: from conception and construction to operation, your project is handled in-house by our experienced and knowledgeable teams.
Our expertise in retail management, our focus on activity diversification and marina activation, will help you maximize the profitability of your premises. Determining the best value offer within your property is key in strengthening your community, diversifying and optimizing your streamline of revenue, while ensuring a successful integration of all your marina related facilities.
Our sustainable solutions and practices distinguish us from our peers, our focus throughout the process will be to reduce the impact of your marina installations and activities on local ecosystems.
To guarantee the maximum return on investment, MM&C works with you from concept studies to management and operation, efficiently implementing your business model based on a risk and profit sharing approach.
MM&C supports your project with international expertise and local market insight.
Our holistic approach offers strategies for resilient business model maximizing your ROI's and ensuring sustainability of your business on the long run.
We support you through the full cycle of your development, or across specific steps and milestones.
CARMa© METHODOLOGY :
Continous
All-Encompassing
Resilient
Marinas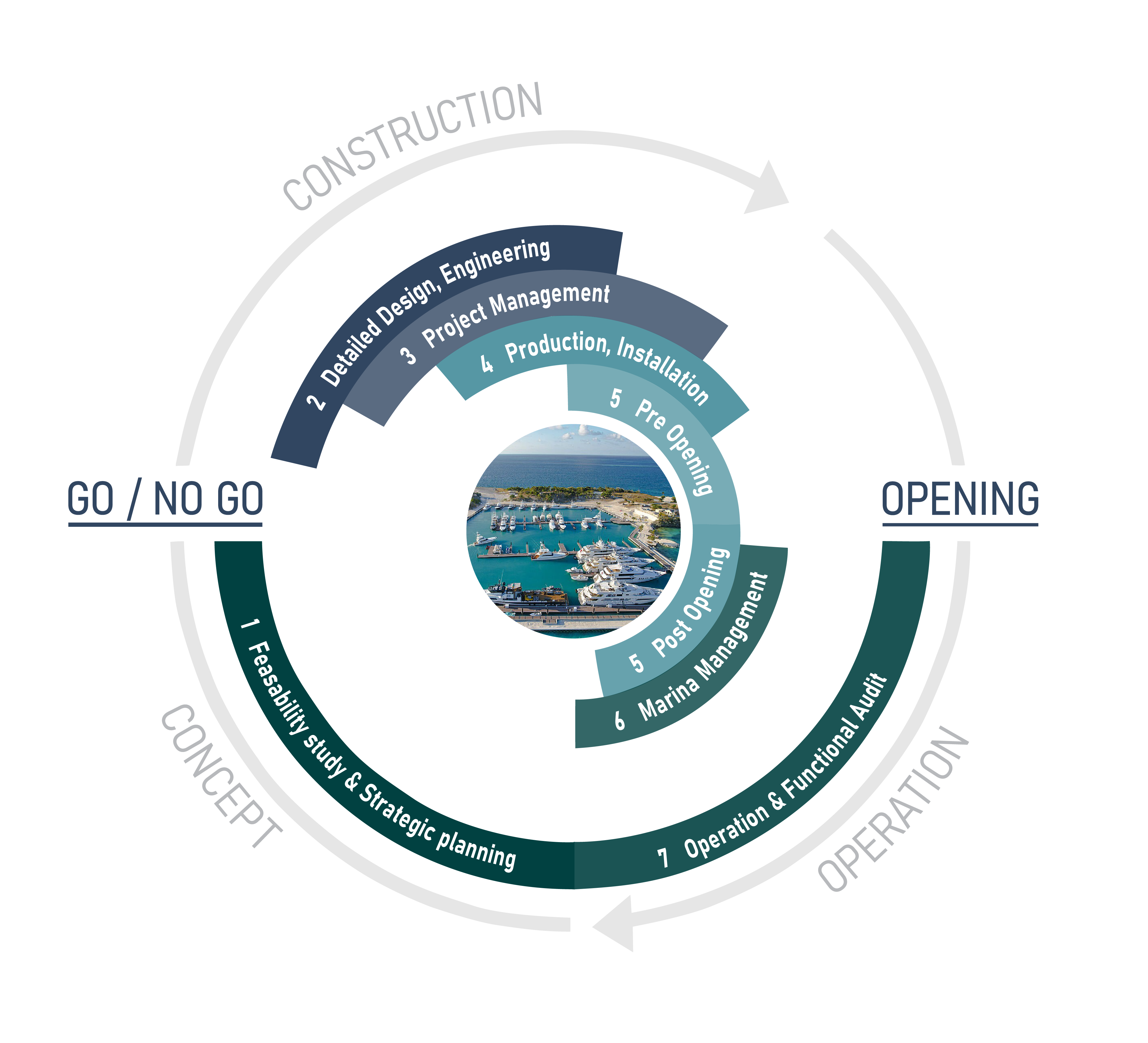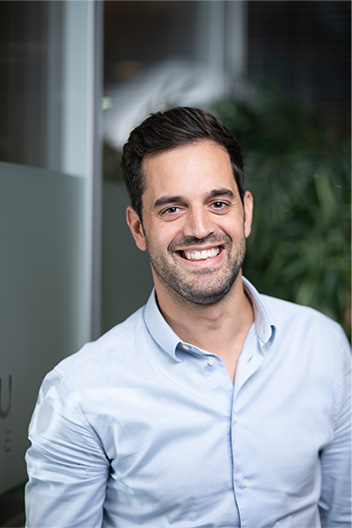 Christophe has managed the Asia-Pacific operations for Poralu Marine. As a business planer, he brings to the table his marketing, sales and overall strategic development approach.
He has a well in-depth knowledge of many aspects of the industry : the design and construction of marinas and breakwaters, integrated waterfront development, water sports facilities, fishing, and military installations.
«I have been involved in studies, pre-construction design, and engineering since I started in the industry. MM&C allows us to combine the vision of a designer, manufacturer and operator, in an innovative way, to concentrate all project skateholders'vision within a single development team»
Cédric has 25 years of experience in the maritime industry, 20 of them spent as Marina Property General Manager. Yas Marina Abu Dhabi or Dubai International Marine Club, are few examples of facilities operated under Cedric's guidance.
He has extensive knowledge of project development and operations, management in the marina, leisure and retail lease sectors. His experience also includes participation in unique events with for instance twelve of the F1™ Abu Dhabi Grand Prix events as a member of the event committee.
Cédric adds value to marina development through his combined skills in strategic business planning, land and water budgeting, organizational strucutring, in-depth industry knowledge and client management.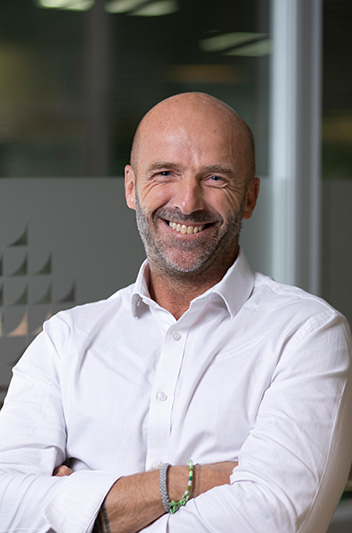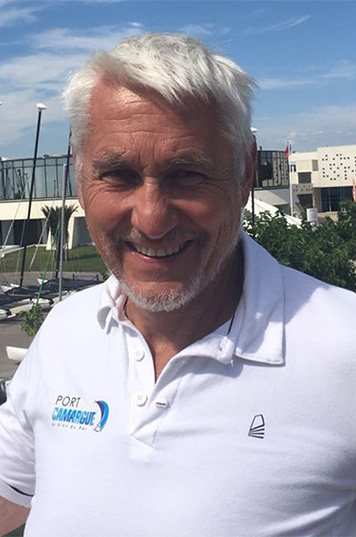 Michel started his career as Project Manager and Project Director for an engineering company in charge of developing the overall French Maritime industry and associated infrastructures.
In 2000, Michel took over the position of Managing Director at Port Camargue in France (biggest marina property development in Europe with more than 5,000 berths).
Over two decades, he developed the port activity and its different components and businesses.
Our Principals are supported by our Group Design and Engineering teams, Financial, or Marketing experts located in Europe,
North America and Asia Pacific. Marina specialized CFOs, Drafters, Structural engineers, Project or Logistic Managers are only few
example of profiles involved according to project requirements.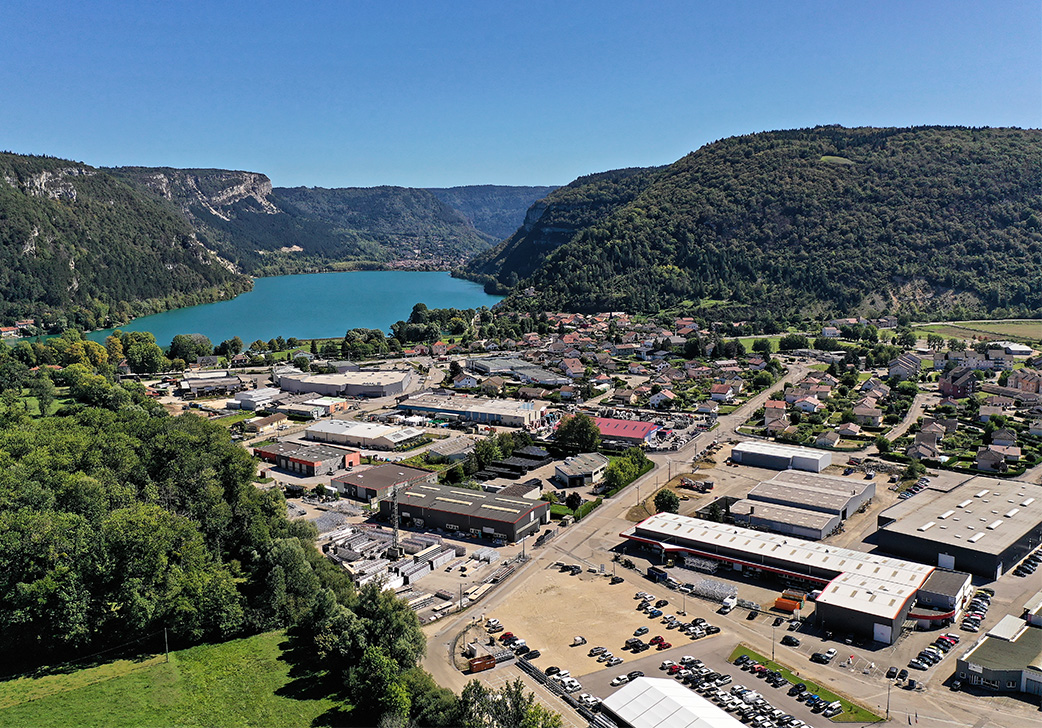 With more than 35 years of experience and 8,000 projects installed across 5 continents, Poralu Marine is the worldwide leader in aluminium marina design and construction. 
Its expertise in aluminium structures and its strong commitment toward sustainability naturally led Poralu Marina Group to diversify its activity: aluminium bridges, a range of floating trash collection systems, marina accessories… are few examples of PORALU Marine Group competences. 
go to poralu.com
You want to know more about our services?
You have a marina construction project and want to be accompanied in its development? Contact us with the following form.